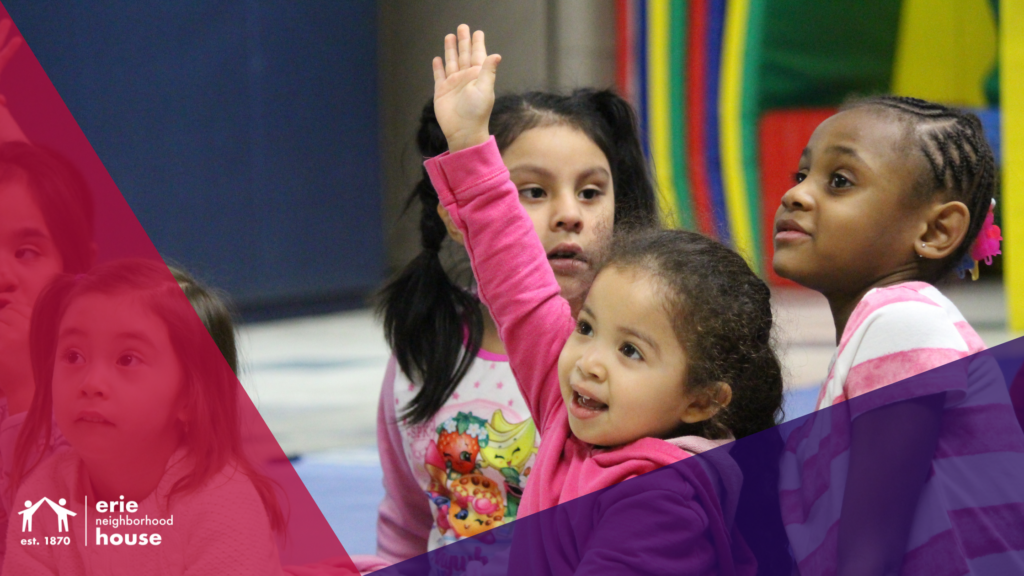 Affirmative Action & Supreme Court Ruling
Dear Erie House Community,
Yesterday's Supreme Court decision struck down affirmative action policies overturning long-standing precedents dating back to 1978, which recognized the compelling interest of universities in promoting racial diversity on campuses. It eliminates the ability to consider race a positive factor in admissions decisions. This decision has profound implications for our organization and the communities we serve.
As a nonprofit dedicated to empowering our community—Latinx immigrants alongside individuals and families of all backgrounds—we must respond clearly and resolutely. The elimination of affirmative action policies threatens to undermine our organization's mission to empower the community through education, access to critical services, and advocacy. It has played a crucial role in creating a just and inclusive society by offering new opportunities to historically marginalized groups.
We are deeply concerned about the adverse consequences of this decision on Latinx and Black high school students whom we support in their pursuit of higher education. The absence of affirmative action policies could limit their access and diminish the progress made toward achieving educational equity. Affirmative action has been instrumental in boosting Black and Brown students' enrollment, allowing them to demonstrate their potential and contribute to our society. Its removal poses a significant setback for economic equity and perpetuates existing opportunity gaps for people of color. In the face of this decision, we remain unwavering in our commitment to promoting diversity, equity, and inclusion in education. We will continue to advocate for policies and initiatives that advance racial and economic diversity, aligning with our core values and community aspirations.
We will actively seek collaboration with like-minded organizations and individuals who share our commitment to diversity, equity, and inclusion. By joining forces, we can amplify our advocacy efforts and advocate for policies that support equal opportunities for all.
Erie House will persist in our efforts to empower our community, irrespective of background. We will continue to provide educational resources, access to critical services, and mentor/tutorship to support our low-income Black and Brown youth as they navigate their academic journeys. Join us as we collect back-to-school supplies; we want to set up our students for success academically. Consider becoming mentors and tutors during the school year; we encourage you to volunteer to support our students, especially our high schoolers considering college.
We must stand firm in our resolve to create a just and inclusive society, even in the absence of affirmative action policies. Together, we will adapt, advocate, and empower our community to overcome these challenges and build a brighter future.
Thank you for your dedication and commitment to our mission.
Cristina De La Rosa
---
Estimada comunidad de la Casa Erie,
La decisión de la Corte Suprema de ayer anuló las pólizas de acción afirmativa anulando precedentes de larga data que se remontan a 1978, que reconocieron el interés apremiante de las universidades en promover la diversidad racial en los universidades. Elimina la capacidad de considerar la raza como un factor positivo en las decisiones de admisión. Esta decisión tiene profundas implicaciones para nuestra organización y las comunidades a las que servimos.
Como organización sin fines de lucro dedicada a empoderar a nuestra comunidad, inmigrantes latinos junto con personas y familias de todos los orígenes, debemos responder de manera clara y resuelta. La eliminación de las policas de acción afirmativa amenaza con socavar la misión de nuestra organización de empoderar a la comunidad a través de la educación, el acceso a servicios críticos y el apoyo de policas. Ha jugado un papel crucial en la creación de una sociedad justa e inclusiva al ofrecer nuevas oportunidades a grupos históricamente marginados.
Estamos profundamente preocupados por las consecuencias adversas de esta decisión para los estudiantes latinos y afroamericanos de secundaria a quienes apoyamos en su búsqueda de una educación superior. La ausencia de pólizas de acción afirmativa podría limitar su acceso y disminuir los avances hacia el logro de la equidad educativa. La acción afirmativa ha sido fundamental para aumentar la inscripción de estudiantes latinos y afroamericanos, permitiéndoles demostrar su potencial y contribuir a nuestra sociedad. Su eliminación representa un revés significativo para la equidad económica y perpetúa las brechas de oportunidades existentes para las personas de color. Ante esta decisión, seguimos firmes en nuestro compromiso de promover la diversidad, la equidad y la inclusión en la educación. Continuaremos abogando por políticas e iniciativas que promuevan la diversidad racial y económica, alineándonos con nuestros valores fundamentales y aspiraciones comunitarias.
Buscaremos activamente la colaboración con organizaciones e individuos de ideas afines que compartan nuestro compromiso con la diversidad, la equidad y la inclusión. Al unir fuerzas, podemos ampliar nuestros esfuerzos de promoción y promover políticas que respalden la igualdad de oportunidades para todos. Erie House persistirá en nuestros esfuerzos por empoderar a nuestra comunidad, independientemente de sus antecedentes. Continuaremos ofreciendo recursos educativos, acceso a servicios críticos y mentor/tutor para apoyar a nuestros jóvenes latinos y afroamericanos de bajos ingresos mientras navegan por sus viajes académicos. Únase a nosotros esfuerzo mientras recolectamos útiles escolares; queremos preparar a nuestros estudiantes para el éxito académico. Considere ser un mentor y tutor durante el año escolar; lo alentamos a que se ofrezca como voluntario para apoyar a nuestros estudiantes, especialmente a nuestros estudiantes de secundaria que están considerando la universidad.
Debemos mantenernos firmes en nuestra determinación de crear una sociedad justa e inclusiva, incluso en ausencia de políticas de acción afirmativa. Juntos, nos adaptaremos, defenderemos y empoderaremos a nuestra comunidad para superar estos desafíos y construir un futuro más brillante.
Gracias por su dedicación y compromiso con nuestra misión.
Cristina De La Rosa