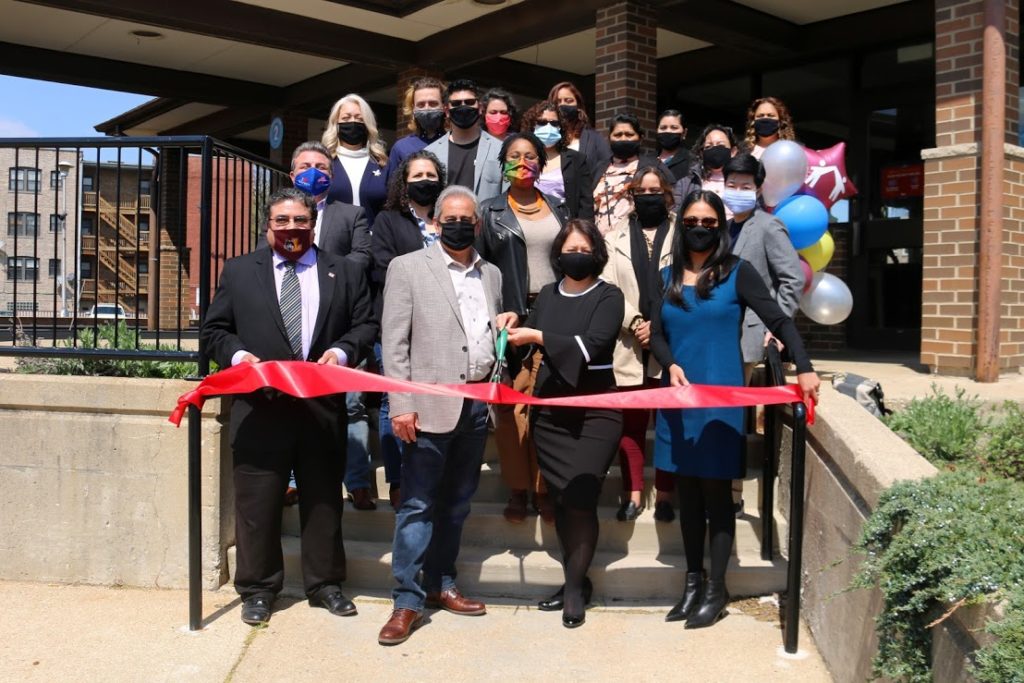 Erie Neighborhood House Opens Satellite Office in Partnership with the City of Berwyn
The organization's first suburban location will offer resources and direct assistance to the Berwyn Community. 
BERWYN, April 26, 2021 — Today Erie Neighborhood House and the City of Berwyn announced a partnership by sponsoring a new location to service Berwyn residents and surrounding neighborhoods.
At this location, Erie House will provide bilingual support, guidance, and connection to vital resources, especially for residents who do not have access to internet connectivity in Berwyn.
"We're so excited to be partnering with the City of Berwyn to open our first suburban location," said Kirstin Chernawsky, Executive Director of Erie Neighborhood House. "For Erie House's entire 150-year-plus history, we've evolved to meet our community where they are and work with them however they need us to, and expanding into Berwyn is the next step in that evolution."
"There is a growing need to support families and children in need of housing, health and mental health resources, exacerbated by the pandemic. By collaborating with organizations like Erie House, we can continue to develop and bolster outreach with residents from the 1st Ward to the 8th Ward, and promote cross-community engagement "stated Mayor Robert J. Lovero.
To learn more about Erie House's satellite office in Berwyn, you can watch the PSA on the City of Berwyn Official YouTube Channel or visit berwyn-il.gov/?q=ErieHouse. 
About Erie House
Erie House is a social services nonprofit offering comprehensive services in West Town, Little Village, Humboldt Park, Back of the Yards, Berwyn, and the Near West Side, encompassing legal services, children & youth programs, adult education & training, mental health & community wellness, and community resources & empowerment. Through its work, Erie House empowers the people they work alongside to build powerful communities. To learn more about Erie House, visit their website at eriehouse.org.