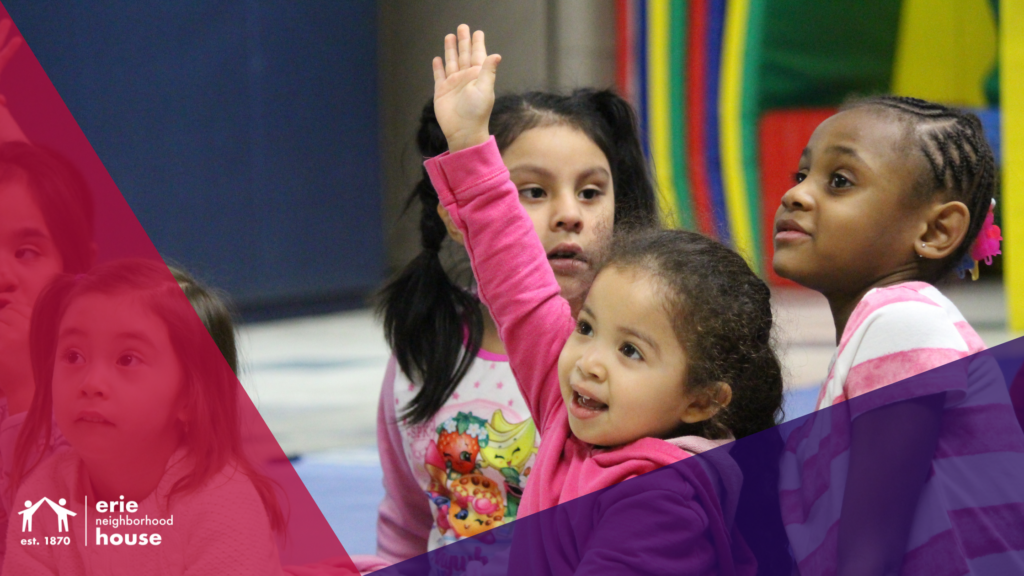 Erie House Seeks Executive Director
Executive Director
Chicago, IL
Founded in 1870 in West Town, Erie Neighborhood House has provided the most comprehensive support immigrant and low-income families in Chicago need to thrive, and the organization has evolved and expanded over 150 years to meet their needs. Today, Erie House is a modern social services nonprofit and reaches approximately 20,000 people every year through a wide range of programming and resources, some of which include programs for Children & Youth, Mental Health & Community Wellness, Adult Education & Training, and Legal Services.
Childcare and education have always been at the core of Erie House's mission, and the organization works with young people from infancy through high school graduation to equip them with tools and resources to build a bright future. Today, 100% of seniors in Erie House's youth programs graduate from high school, and 98% go on to college. Erie House continues to grow in order to meet the needs of the community, providing education and professional development opportunities, heavily investing in mental health and community wellness, and expanding its legal services department.
Erie House seeks an Executive Director who will work closely with the Board to advance the organization's mission: to empower the community—Latinx immigrants alongside individuals and families of all backgrounds—through education, access to critical services and advocacy, working together to create a just and inclusive society.
The next Executive Director must have a strong passion for the mission of Erie Neighborhood House. This person must have deep concern for the well-being of children and families, particularly immigrants. Candidates should have some attachment to work in early childhood development; they should have program exposure and experience in education, child welfare, workforce development or some other related human services field.
The next Executive Director will be a proven leader with high-level, senior management experience, either as an executive director, program director, or other senior-level role. He or she will be able to broaden the number and types of Erie Neighborhood House's funding sources, and s/he must also advise the organization as it considers alternative approaches to fundraising and revenue generation with a view toward long-term sustainability. The successful candidate will have the demonstrated ability to establish and maintain strong relationships with funders, policy makers, potential donors and other sources of financial support.
The Executive Director will be responsible for the fiscal integrity of Erie Neighborhood House, ensuring that the organization remains in a strong financial position. S/he will be responsible for creating and balancing budgets, accurate financial reporting and sound fiscal management.
A proven ability to inspire and motivate employees, parents and volunteers is essential to ensure maintenance of Erie Neighborhood House's culture of community, respect, and commitment. She or he must be able to demonstrate effective management approaches in nurturing and developing talent while driving change. Hiring and developing talented teachers is important as the organization navigates the exit from the pandemic and continues providing resources to families safely. The leader must be able to work with the labor union for the best outcomes for Erie Neighborhood House and the employees, while understanding the needs of families.
A Bachelor's degree from an accredited four-year college or university, ideally in management, early childhood education or a related field, is required. Spanish language proficiency is desired. Experience in working with labor unions is a plus.
To apply, submit a current resume and letter of introduction to Kittleman & Associates, LLC at https://bit.ly/3FZUIfX.
Erie House believes in the importance of diversity, equity, access and inclusion. We stand in solidarity with those fighting against injustice, oppression, and systemic racism in all its forms. Our mission is to empower our community — Latinx immigrants and individuals and families of all backgrounds.
"All backgrounds" represents our commitment to inclusion across race, gender, age, religion, identity, ability and experience. We are committed to working to unify our communities behind the shared goal of justice and equity.