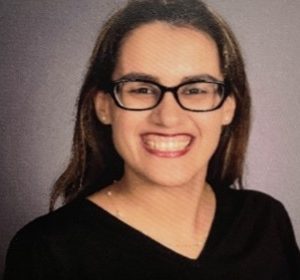 Teacher Appreciation Week: Adriana Avila
For teacher's appreciation week we have been shouting out on social media the amazing work that our dedicated teachers do everyday in service of our community. Today we wanted to introduce you to Ms. Avila one of our amazing educators here at Erie House.
---
My name is Adriana Avila, and I have been working at Erie House for over five years in both the Early Head Start – Head Start programs. I was born and raised in Chicago in the Little Village/South Lawndale neighborhood, where I attended CPS high school at Little Village Lawndale High School. I wanted to study in this field because I wanted to give back to my community, and I love working with children. It is inspiring to see them grow, learn, absorb so much knowledge, and be enthusiastic and curious about the world. Witnessing and caring for children while they blossom into amazing young people is an honor and privilege. 
I went on to pursue and currently hold a Bachelor of Arts degree in Early Childhood Education from DePaul University. Enrolled in UIC's College of Education cohort through the Chicago Early Learning Workforce Scholarship (CELWS), a program that matches recipients with the right higher education program to go toward one of the following academic/degree pathways, to obtain my professional educator license and a Master's in Education. I have been very blessed to work in Early Childhood Education and at Erie House. Thanks to my family and Erie House's support, I can pursue and achieve my goals. 
It's one thing to dream about being a teacher for young children and another to live out my career working with incredible people and colleagues to enrich the lives of the future.
It is an honor to work alongside families and their children every day to help them go further, dream bigger, and reach farther into their destiny and full potential.
The students' impact is long-lasting, and they mean so much to me. I am very proud to be an educator and continue to strive to be the best person I can be for them, as they teach me simultaneously day in and day out. When I'm not at work, I love learning about the world through traveling, reading books and listening to audiobooks, watching films, and experimenting with different recipes cooking in the kitchen. I enjoy spending time out in Nature, volunteering, and practicing movement activities (like stretching and exercise dancing).
I want to continue being a life-long student and learner and remain optimistic for the future.