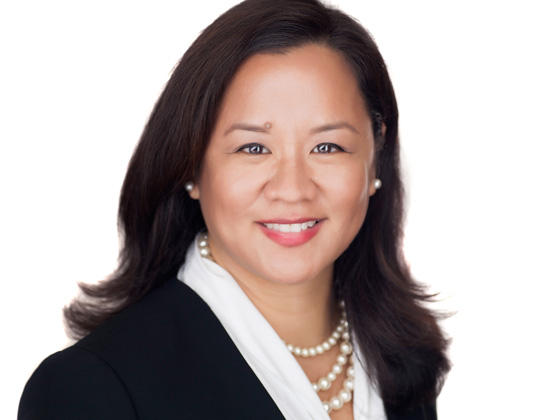 Blue Cross and Blue Shield of Illinois to Receive Future of Promise Corporate Impact Award
At the 2017 Future of Promise awards dinner on Thursday, March 16, Erie Neighborhood House will honor Blue Cross and Blue Shield of Illinois (BCBSIL) with the Corporate Impact Award for its commitment to supporting health and wellness efforts in communities across the state. Clarita Santos, Senior Director, Community Health Initiatives, will accept the award on behalf of her colleagues at BCBSIL.
"We're so honored to be receiving this award and recognized for the positive impact we're trying to make on the health and wellness of people across the state," says Santos. "But we don't do it alone—we rely on partners like Erie House to help us increase health literacy, teach the importance of prevention and healthy behaviors and build a strong, stable, safe future for all our children."
Blue Cross and Blue Shield of Illinois has a lengthy track record of supporting wellness efforts at Erie House. The company has served as a Future of Promise Impact- or Innovation-level sponsor 3 of the past 4 years, and its Healthy Kids, Healthy Families® initiative helps fund the agency's Health and Leadership Program (HLP) in order to deliver high-quality nutrition education to children and parents.
"We partner with organizations like Erie Neighborhood House that have deep, local roots and know the needs of the people they serve and the best way to reach them," says Santos. "We value and respect the deep knowledge, understanding and history of Erie's work to create positive change."
This year, BCBSIL committed to the Influence sponsorship level at the awards dinner, generously contributing $25,000 toward Erie House programs that educate and empower more than 5,500 people each year.
"We're grateful for the investment Blue Cross and Blue Shield of Illinois has made in our community—and in communities across our state," says Erie House executive director Kirstin Chernawsky.
"This is a perfect example of a partnership between the private and public sectors that benefits everyone," she adds. "Because of the generosity of Blue Cross and Blue Shield of Illinois and the leadership Clarita and her colleagues provide, our children are healthier, our families are stronger and our communities are more vibrant."
Santos has worked with Community Health Initiatives at Blue Cross and Blue Shield of Illinois since 2007, first as director and, beginning in 2014, as senior director. Her department is responsible for allocating approximately $5 million each year in health and social service grants to increase access to care, improve population health and improve health equity.
"At Blue Cross and Blue Shield of Illinois we focus on population health and the health of communities as a way to create meaningful, positive change across the state. It's not just because we're in the health care business—our employees are neighbors, friends and family to people all across Illinois," she says. "Everyone benefits by building healthy communities.
Erie Associate Board president Leo Martinez, an Erie House graduate who now mentors in the agency's Expanded Learning Programs for Children and Youth, will present the award to Santos and Blue Cross. Additional dinner honorees include MYD Holdings principal John De Carrier (Champion of Change Award) and Illinois Business Immigration Coalition executive director Rebecca Shi (Advocacy Award).
The 2017 Future of Promise awards dinner will take place at Chicago's Radisson Blu Aqua and will benefit the Expanded Learning Programs for Children and Youth at Erie House. This year's event is chaired by Wintrust Financial Corporation and will include opening remarks by President & CEO Ed Wehmer. For more information, please contact PJH & Associates at (312) 553-2000 or visit www.eriehouse.org/futureofpromise.