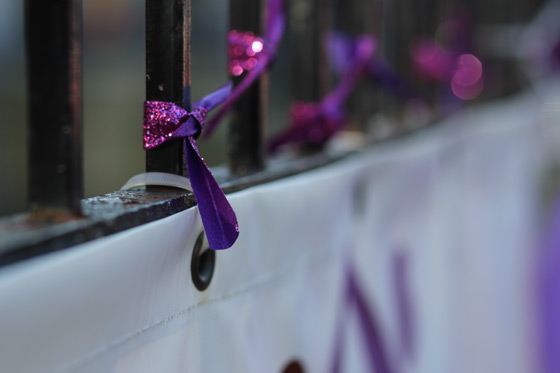 Erie House Seeks to Provide Healing in the Midst of Trauma
A new initiative at Erie House is providing critical case management and mental health services to immigrant individuals who have been impacted by domestic violence, sexual assault and other violent crimes.
Funding for the initiative is provided by the 1984 Victims of Crime Act (VOCA) through the Illinois Criminal Justice Information Authority (ICJIA). Designed to assist survivors of crime and the service providers who support them, the grant enables Erie House to provide immigration legal consultations as well as mental health counseling services to these individuals—both available at no cost.
"The communities we serve are already experiencing increased levels of fear and anxiety due to the Trump administration's aggressive anti-immigrant agenda," explains Kirstin Chernawsky, executive director at Erie House. "So when someone experiences a violent crime, they are not only dealing with the effects of that trauma but also the fear that reporting the crime might lead to deportation—either for themselves or a loved one."
Chernawsky wants to make sure survivors of violent crimes understand that they do have rights—in addition to support services to help them move forward—regardless of their immigration status. The free consultations and accompanying counseling services Erie House offers are aimed at reinforcing that message and reducing the adverse effects of domestic violence and sexual assault in the process.
"Acts of domestic violence and sexual assault are further enabled by fears around immigration," says Jazline Villar, a social worker at Erie House. "Immigration status may be used as leverage against survivors as well as to hinder their ability to leave a harmful situation."
"If we would like healthier individuals, healthier communities and a healthier society, we need to address this trauma and bring healing."

– Jazline Villar, Social Worker at Erie House
Villar works directly with survivors of violent crime in the community through Erie House's Citizenship & Immigration office and the agency's Proyecto Cuídate program based in Little Village.
"Domestic violence and sexual assault are forms of trauma," she says. "If we would like healthier individuals, healthier communities and a healthier society, we need to address this trauma and bring healing."
Villar describes the critical role she and her colleagues at Erie House are able to play. "Our goal is to not only promote mental health and wellbeing for victims of crime but also to support them throughout their case, helping them navigate the immigration system and the number of barriers they might encounter."
According to Villar, many individuals are even eligible to apply for a U visa or VAWA "self-petition" that can lead to legal permanent resident status and eventually, in certain circumstances, naturalization as a US citizen.
Erie House is currently offering walk-in consultations on a first-come, first-served basis on Tuesdays and Saturdays from its West Town site (1347 W Erie St) and on Fridays in Little Village (4225 W 25th St); consultations at both locations begin at 8:00 am.
In addition to free counseling services for victims of domestic violence and sexual assault, Proyecto Cuídate hosts women's empowerment groups to help enable women to advocate for themselves in relationships at home and in the community.
For more information, please call (773) 542-7617 or email jvillar@eriehouse.org.