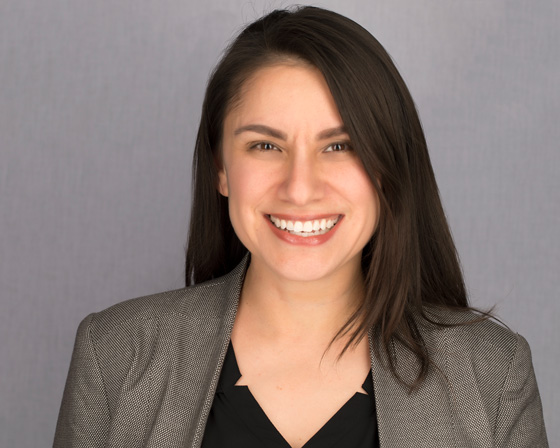 Q&A with Lory Carbajal Van Ness
Erie House board member Lory Carbajal Van Ness leads strategy development for the beer division of Constellation Brands. The mission and cultural identity of Erie House resonate deeply with her, and she is excited to help the organization support immigrant communities across the Chicagoland region.
---
Maybe it'd be helpful to start by just telling us a little bit about how you got connected with Erie House.
I was connected through the University of Chicago. I'm an alum of Chicago Booth School of Business and through the Rustandy Center they have this great program called Alumni Board Connect (ABC), and what they do is match alumni who are looking to serve on boards around the Chicagoland area with different organizations. We send in an application that includes our areas of interest and how we would like to give back to the community. They do the initial matching for us.
And the reason that they matched me with Erie was, in my essay I wrote that as an immigrant, I have a strong interest in making sure that the immigrant community is getting what it needs and is able to survive—not just survive but thrive—in the Chicagoland area.
Well, obviously Erie House would be a good fit for that.
Exactly.
And then so then what were next steps once they made the match?
I met with (then senior director of development) Paula King and (executive director) Kirstin Chernawsky and they told me a lot more about what Erie does and how they serve the community. And through that, we were really able to align in terms of interest and what they needed from a board perspective. I did some of my own research, but really it was conversations with both of them that highlighted some of the great work that Erie does.
What were your experiences at University of Chicago like?
They were really great. I did an international MBA because I've always been interested in the global aspect of doing business today. I enjoyed the University of Chicago. It is an institution that really push diverse thinking. There's not just one school of thought; there are various schools of thought, and they really do a good job fostering debate and getting down to the fundamentals of a lot of key issues and then building new and interesting perspectives. So I really enjoyed my education there. The professors are fantastic, and the alumni and the students are top notch.
That's great. Tell us a little bit more about what you do now with Constellation Brands.
Sure. I lead the strategy department for the beer division of Constellation Brands. They make and sell beer in the U.S. and wine and spirits in the US and other parts of the world as well. But what I do is I work with the leadership in the beer division to help set the strategy, where the beer division is going to go in the next three to five years. And we work out a plan to determine where we want to invest to make sure we're positioned for long-term growth.
I've always joked that it's important for a nonprofit organization to have at least one board member with a connection to beer distribution because it works well for fundraisers. I don't know if you know about board history, but John Hall, the founder of Goose Island, had sat on our board up until recently for two decades.
Kirstin and Paula mentioned he was on the board, so I hope I get to meet him.
One of the things that really attracted me to Constellation is that a large portion of the beer division is the Mexican import brands. These are the brands that I grew up with, that I celebrated birthdays and weddings with. I'm very happy that I get to represent some of the brands that mean a lot to key moments in my life and for others.
What are some of your interests outside of work and community service?
I have two kids—twins, a boy and a girl. They're six years old. So we stay pretty busy with them, both wanting to be active in their school work as well as their extracurricular activities. And I also have a Tibetan terrier, that I just love spending time with, too. And when we get a chance we love to travel to as a family.
Conversation edited for clarity and brevity.